How to get the 90's Fluffy Hair Look
Fluffy Hair, aka "The Rachel", has been stealing our hearts since '94, and we're glad to report it's finally time for the revival (and we can thank Tiktok for that!). Looking for the perfect hairstyle for your '90's fashion look? Keep scrolling and we'll give you the inside scoop on how to easily pull it off at home.
Heatless with Velcro Rollers
Starting with damp hair, roll your mane into velcro rollers, directing the hair in the direction you wish to curl. Make a cup of coffee, scroll through your Insta - give the rollers around 30 minutes to set the look, before removing the rollers and dipping your hair upside down to loosen the curls. Increase the hair volume by spraying some light hairspray to set your hair followed by gently brushing through the curls to create fluffiness and separation. The Hi-Volume Hair Brush is the perfect companion to achieve this look. To remove excess frizz, twist open your daily Cosmocap and run the serum gently through your hair (without messing up the curls of course)
With a Blow Dryer
Starting with damp hair, twist open and apply your daily Cosmocap to remove excess frizz and add shine to your hair. Divide hair into sections and spray a heat protection spray (super important). Using our Hi-Volume Hair Brush, wrap your hair around the barrel and blow dry from the root to tips. Make sure to tuck the ends under so they lay inwards, and repeat. Once done, slightly brush out your hair with the Hi-Volume Hair Brush to create more fluff and finalize the look in all its retro style goodness.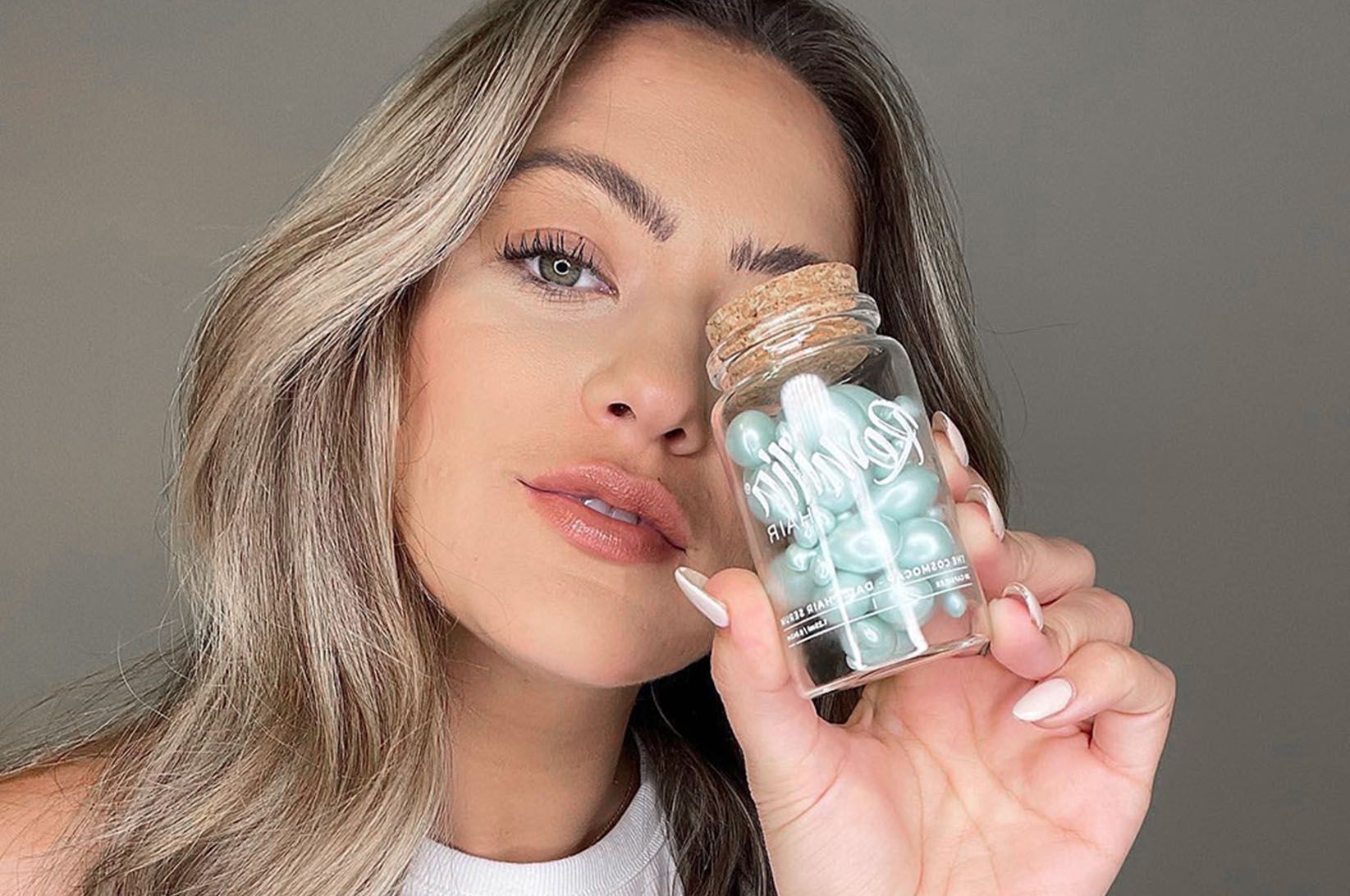 Time to Set
Now that you're looking like a TRUE 90's icon, it's time to set the look with a generous misting of hairspray to lock everything in (and to keep that hair bounce, bouncin'). We recommend a light-weight hairspray that isn't too texturising, you want the look to hold without that extra crunch.
Love the Look?
Well naturally, the next step is to show it off! Make sure to post a killer selfie on Insta and tag us @remiliahair to be featured. We LOVE being tagged in photos of our happy customers, especially when they're rocking a gorg new hair look!
Beat the dandruff this winter with these little-known tricks
One of the most powerful and efficient ways to strengthen over-styled, frizzy locks, professional keratin treatments.
How to create Kendall Jenner's flawless blowout
Kendall Jenner blew us away at the Vanity Fair Oscar Party with her gorgeous blow out.