Why you need to try keratin treatments at home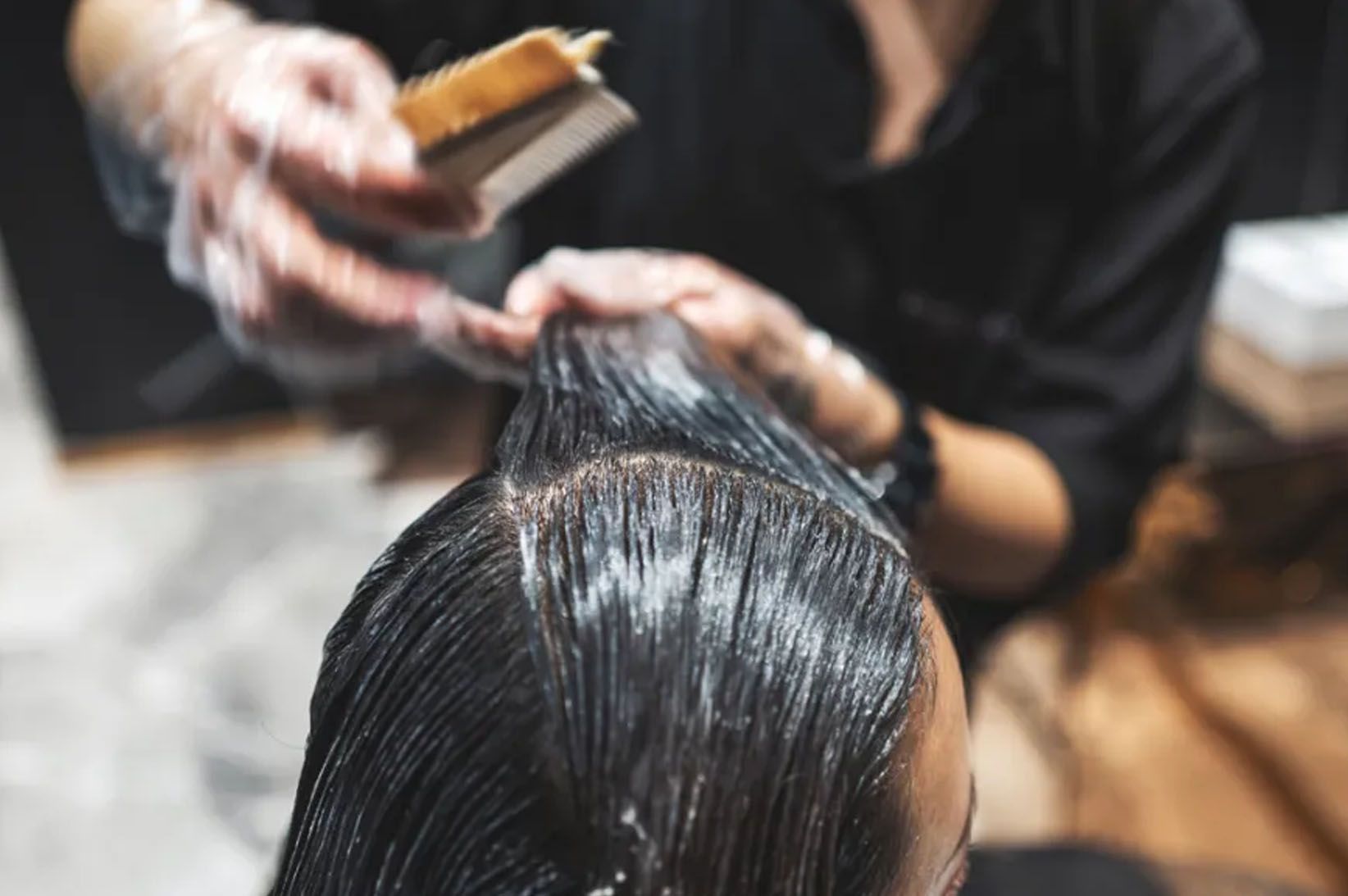 If you grew up with a head full of ringlets or a Hermione-Granger-style mane, you know how difficult curls can be, and you've probably thought about trying a keratin treatment at home at least once or twice. Yes, of course your curls can look romantic when blowing in the wind, but it takes a whole lot of teasing and tousling (and mousse!) to get them to look that way.
Let's face it. Anyone with curls has daydreamed at one point or another about how carefree life would be without 15 minutes of pulling and twisting and conditioning every morning. Curls always seem to have a mind of their own, and getting them to cooperate sometimes seems like a Sisyphean task, to say the least.
What is the best keratin treatment?
Salon keratin treatments require the use of powerful chemicals. You'll need to pay a skilled technician to treat your hair safely, and that will cost upwards of $200 per treatment. Keratin smoothing treatments, otherwise known as Brazilian blowouts, are not only expensive, but also quite dangerous.
Believe it or not, the gas released during the treatment is a probable human carcinogen. If the treatment is done in a well-ventilated area by a certified professional, it shouldn't pose a threat, but the risk is there nonetheless.
There are several treatments available in high-end salons today that don't make use of the same harsh chemicals. For example, you may come across the Cezanne smoothing treatment, argan protein therapy, or amino-style keratin therapy, all of which infuse vitamins and extracts into your locks. Japanese straightening treatments will take the curls and waves out of your mane through a process that breaks and rebuilds the protein bonds in your hair. Unlike keratin treatments, these chemical relaxers are permanent. You'll either need to treat your roots regularly or cut off the straightened section.
Many salons also sell keratin treatments at home, but none of these kits contain formaldehyde, the key ingredient in classical keratin treatments. There are plenty of balms and conditioners that contain keratin. However, take note that if a product is available for home-use, there's no chance that it will yield the same salon-worthy, poker straight look you would expect from a $200+ service. They will, however, keep your hair strong and healthy.
Do I need a keratin smoothing treatment?
Salon treatments can do wonders for frizzy, unmanageable hair, but these results are temporary. Traditional keratin smoothing treatments usually only damage your hair further. In fact, the keratin isn't even the main active ingredient. Somewhat of a misnomer, in keratin smoothing treatments, keratin is hardly the most important component.
The beautician does expose the hair to keratin, but the keratin itself isn't what makes the hair straight. After treating your hair with keratin-infused conditioners, the hairdresser will blow dry and straighten your hair at a very high setting. When exposed to the heat, the chemicals in the conditioners release formaldehyde, which seals in the cuticle for two to four months.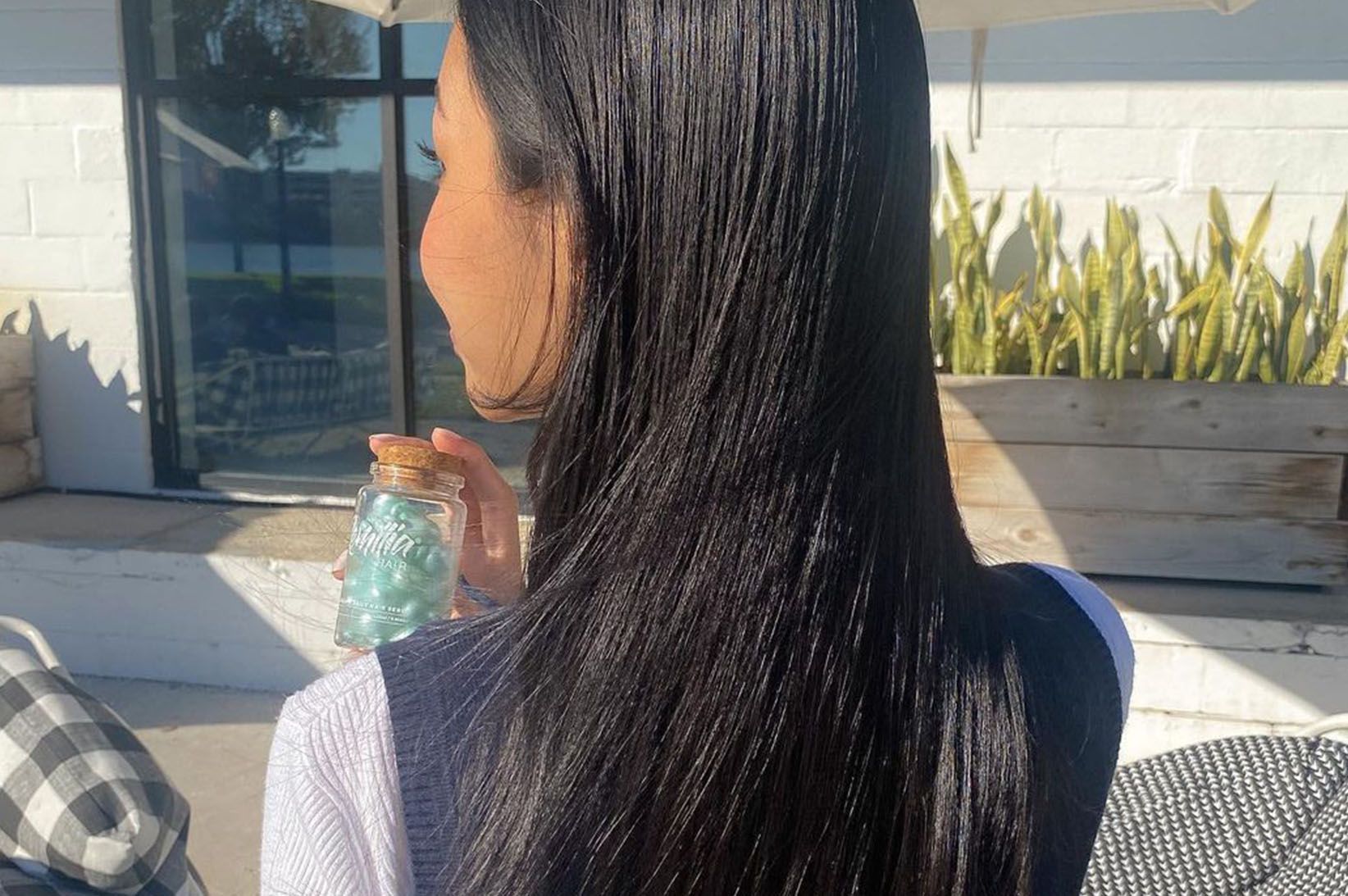 So, what is keratin anyway?
Scientifically speaking, keratin is a family of fibrous structural proteins found in the nails, and skin. It also happens to be found in horns, claws, and hooves in animals. Keratin helps protect your skin from damage or stress, and it serves as the main structural building block of hair. Your hair creates the protein naturally, but stress, UV radiation, and poor diet can slow production.
The keratin that you'll find in Remilia hair capsules can help replace some of this lost keratin. Penetrating the shaft, keratin smooths down the layers of overlapping cells in the cuticle lending the hair a smooth, glossy sheen. The extra keratin works to keep your locks strong so that they're more resistant to heat and stress. With the added structural material, your hair will be less likely to fray and split even when exposed to styling tools.
Should I try a keratin treatment at home?
A keratin treatment at home is definitely easier on your wallet and on your hair. It won't cost an entire day's paycheck, and it won't leave your hair exposed to toxic chemicals. Realistically, you're probably better off investing in long-term hair care rather than opting for a professional treatment. When combined with a good haircare routine, keratin treatments at home will leave your hair naturally healthier and shinier.
With a high-quality serum, you can keep your hair hydrated from the inside-out. The hair cuticle is made up of a series of overlapping layers, and when the air is humid, the outer layer absorbs moisture from the air, especially if the cuticle is already rough.
That water causes the hair to swell, making it look frizzy. Hydration is really the number one key to good hair health, and if your hair is already damaged, it's probably highly porous. Keratin strengthens the cuticle so that when you do condition your hair, the hair can hold onto that moisture for longer.
Final Thoughts:
If hot showers and hair straighteners are part of your daily routine, you'll want to make sure you take preventative measures to protect your hair from damage before the frizz becomes unmanageable. If you allow your hair to become too porous, you might feel compelled to seek out professional treatment, but you don't have to let your hair get to that point.
Good haircare is all in the details. The better you take care of your hair day in and day out, the better it will look. So, use a silk pillow case, go easy on the heat tools, don't shampoo every day, and use keratin now while your hair is healthy—so it stays that way!
Hair Resolutions to stick to for the end of Spring
Flowers, Honeybees and gorgeous hair. Get the most out of Spring this year with these killer Hair Resolutions that are sure to turn your hair care routine from drab to FAB this season.