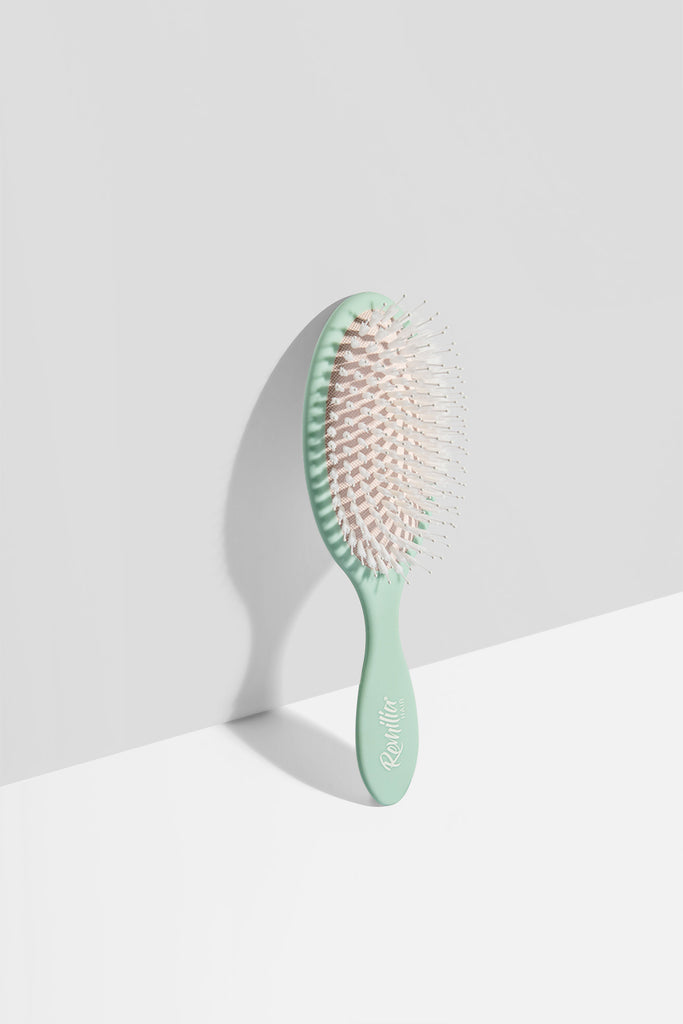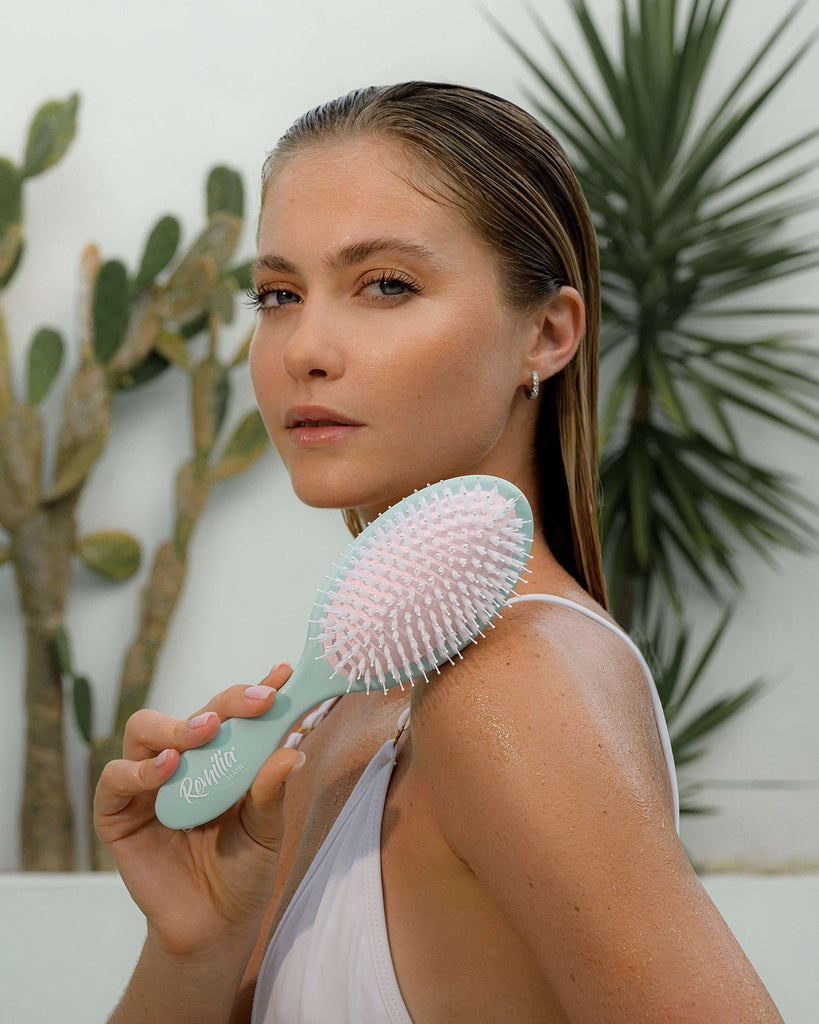 Detangling hair brush
Vegan Lush Brush
For all hair types & textures, our Vegan Lush Brush gently detangles & gently massages the scalp for a first-class experience.
Style it wet or dry for a polished & healthy finish.
This 100% Vegan boar bristle paddle brush effortlessly glides through tangles, knots, flyaways and frizz without causing snags or damage. The boar-like bristles and soft ballpoint tips help distribute the scalp's natural oils, clear debris and stimulate natural hair growth.
Style/detangle it wet or dry for a polished & healthy finish.
LIGHTWEIGHT • DURABLE • TRAVEL FRIENDLY • RECYCLABLE
Ideal for traveling and designed to endure even the heaviest of turbulence, you'll have the Vegan Lush Brush to thank for the good-hair days ahead – no matter the destination!
VEGAN LUSH BRUSH
$16.99
1x Vegan Lush Brush
FAQ'S
Yes! Our Vegan Lush Brush effortlessly glides through tangles and knots without causing damage!
Never. This brush was designed for the finest of hair to ensure no damage is caused, even while brushing it dry.
You can use our Vegan Lush Brush for styling, detangling and even massaging your scalp!
Yes! Vegan Lush Brush is 100% vegan and cruelty free.